La Valle del Savio è perfetta per gli appassionati della bicicletta.
Il Meeting Hotel si trova nel cuore di questa zona.
The Valle del Savio for mountain bikers
At the Meeting Hotel you are already in the heart of this area.
Many bike enthusiasts choose the hotel for this reason ...
Simply perfect! On dirt roads, in the woods or on mountain peaks or rather a more comfortable journey? In the Valle del Savio you can experience the pleasure of mountain biking in all its variety, with its 126 km of extension, it is an area to be discovered. For all lovers of cycling in the midst of nature, between curves and counter-curves, climbs and descents, this valley already knows how to surprise you.
Starting from Cesena it is possible to go up the beautiful valley of the Borello torrent up to entering the Passo del Carnaio, a pass that joins the valleys of Bidente and Savio. Continuing along the main route after crossing the Cima Dante 324 mt you reach the ancient village of Montecodruzzo. From here begins the road to the mountain up to Montegelli. Continuing you reach Mercato Saraceno from where you can deviate in two directions: on the right the Ciola pass is well known by local cyclists; on the left, the Barbotto pass, the mythical climb of the "Nove colli" cross-country cycling race.
After Mercato Saraceno you reach the ancient city of Sarsina and then Quarto. Here is a dam, after which you arrive in Alfero. Another 10 km and you arrive in San Piero in Bagno from which there are several deviations. Continuing towards Bagno di Romagna, the last bastion before starting the "climb" of the Apennines. Here are other detours. Our advice is to follow the course of the Savio up to Verghereto then reach a height of 880 meters on the Montecoronaro Pass, the last stage of the valley. A simply unmissable itinerary.
At the Meeting Hotel, certified local guides are available to help you discover the most beautiful mountain bike tours in Romagna. The variety of routes allows one-day tours, the dream of every mountain bike lover.
For those who prefer to travel comfortably we recommend an electric bike trip. Also in this case, the Meeting Hotel offers guided tours.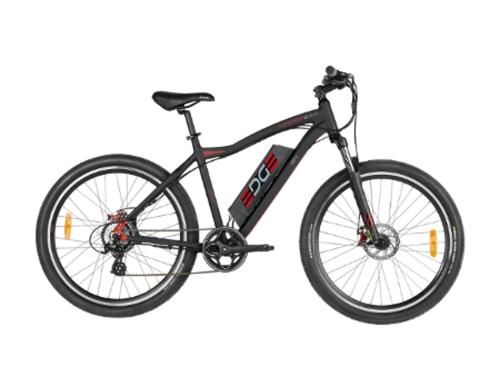 Presso il
Meeting Hotel
:
Sono disponibili guide locali certificate che si lanciano con voi alla scoperta dei tour in bike più belli della Romagna.
La varietà dei percorsi consente tour di una giornata, il sogno di ogni amante della mountain bike.
Per coloro che preferiscono viaggiare comodi raccomandiamo una gita sulla bici elettrica. Anche in questo caso, il Meeting Hotel offre gite guidate e colonnina di ricarica per mezzi elettrici.